Clever detailing and an exciting palette
Following the 2011 flood, the clients approached us to raise the existing house and build underneath using flood-proof materials.
Without compromising liveability, practicality or aesthetics, the Fairfield Flood House uses clever detailing and flood resilient materials to create an exciting palette, with a hanging stair linking the new ground level and the relatively undamaged upper floor.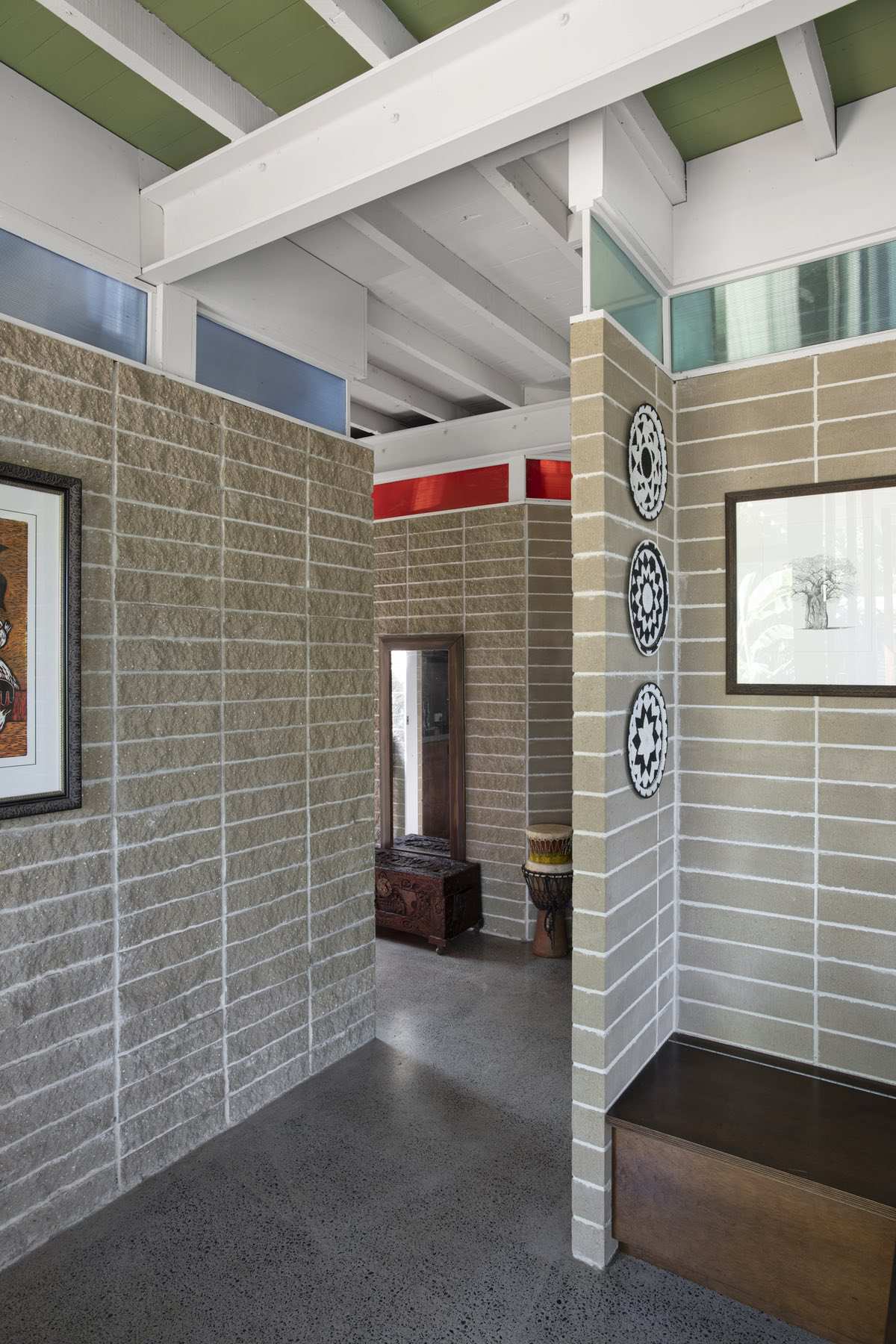 Our materials and methods
For the new lower level, we used single skin designer block masonry with polished concrete floors. Combined with sunken door sill details, this will make it easy to wash future flood water from the space.
The ground floor joinery is made of marine ply, with stone benchtops standing on powder-coated frames. Removable under-counter units make easy work of cleaning up after flood events.