Founded by architect James Davidson, our studio comprises dedicated designers bringing you climate-responsive, sustainable designs.
James Davidson
Reg. Architect (QLD), B.Arch (Hons 1), PhD
James Davidson is the founder and Principal of JDA Co. — the preferred architecture and design practice for governments, councils and private enterprises adapting urban environments to withstand floods, cyclones, bushfires, storm surges and extreme heat.
James is also a delivery partner of Brisbane Sustainability Agency for the roll out of the Flood Resilient Homes Program for the Brisbane City Council — Australia's largest local government authority. The Queensland Reconstruction Authority, that leads the state's disaster recovery and resilience programs, also partners with JDA Co. to deliver flood-resilient building guidelines.
James holds a Doctorate in Architecture, is a previous Director of Emergency Architects Australia and a Winston Churchill Fellow. He is also the author of Waterfutures: Integrated water and flood management strategies for enhancing liveability in Southeast Queensland.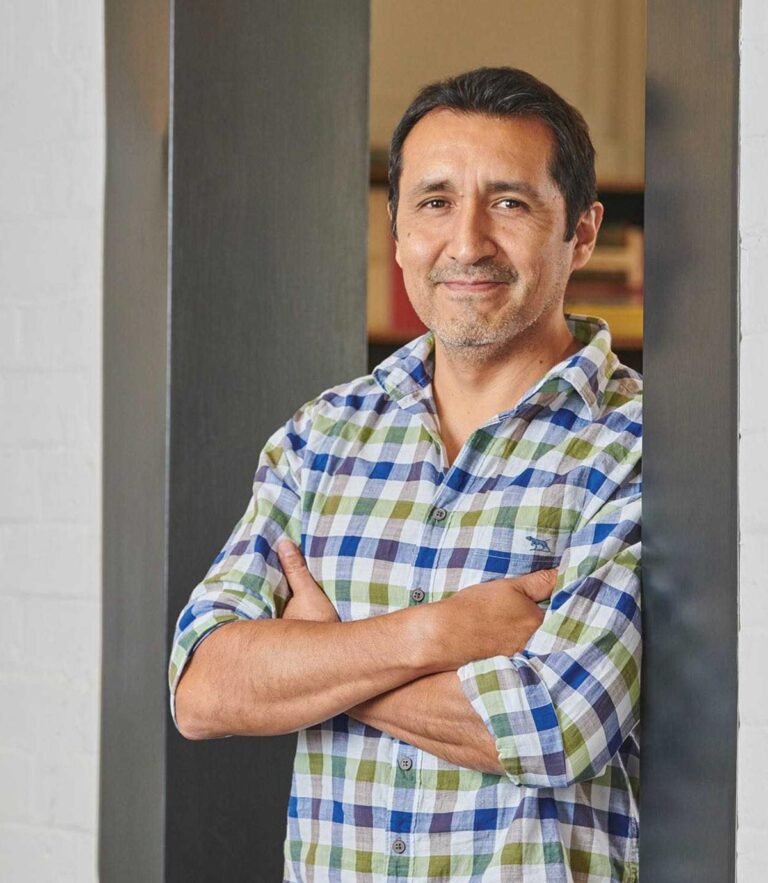 Martin Arroyo
Reg. Architect (QLD), B.Arch, M.Arch
Martin completed architectural studies at the National University of Engineering in Lima, Perú. He came to Australia to study his Master of Philosophy by Design at the University of Queensland. His research was focused on social housing and providing better quality of life for economically challenged residents. He also investigated design considerations for the improvement of historic buildings.
Martin joined JDA Co. in 2010 and was promoted to the position of Practice Associate in 2016. Since then, he has contributed to a wide range of residential, commercial and education projects. Notably, Martin was the Project Lead on the development of 17 townhouses for the Torres Strait Regional Authority on Thursday Island. He also led commercial projects such as the Elizabeth Picture Theatre and Red Hill Cinema. More recently, Martin has overseen the design development and documentation for the refurbishment of 14 schools in North Queensland.
Sam Bowstead
Reg. Architect (QLD) B.ArchDes, M.Arch
Sam is passionate about using design, design thinking and design advocacy to create a better built environment. Sam has been involved in the practice's climate adaptation work since its inception and wrote his award-winning Masters thesis on flood-resilient housing in Brisbane. He has held various research positions at The University of Queensland.
Whilst living in New York, Sam was formerly the Senior Designer at sustainability studio, Co Adaptive Architecture where he led the design and construction of NYC's first commercial mass-timber (CLT) building. Beyond architecture, he has a background in design thinking and facilitation, having run workshops in Australia, the USA, Indonesia, the Netherlands and Switzerland. Sam has been recognized as a World Economic Forum Global Shaper for his commitment to architecture and advocacy.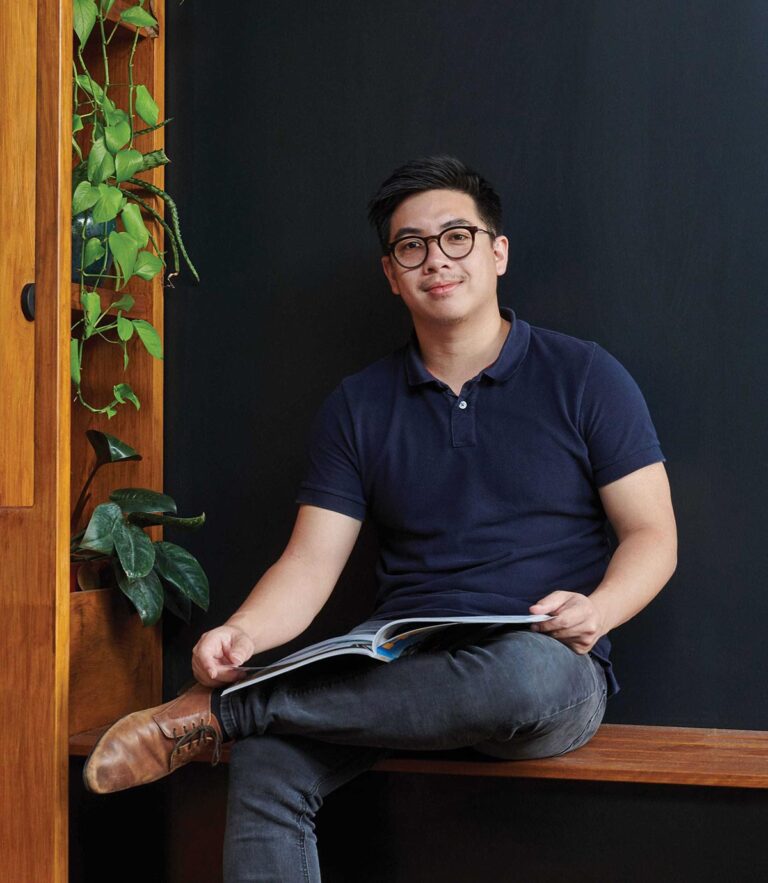 Clive Ba-Pe
Reg. Architect (QLD), B.ArchDes, M.Arch
Clive joined JDA Co. due to his strong interest in progressive, climate-responsive architecture and his passion for remote and challenging design. Having previously worked in graphic design and illustration, Clive is always looking for ways to improve a situation through design and visual communication. Through this passion, he has been heavily involved in the design and development of multiple publications including State government's Bushfire Resilient Building Guidance for Queensland Homes & the Water Futures book.
Being of Burmese heritage, Clive is particularly interested in architecture's role in Asia, having undertaken post-tsunami housing research in Tohoku, Japan. He hopes to one day work on meaningful projects in Myanmar. Clive is also the 3D visual artist at JDA Co and a laser scanning technician at SpatialOps.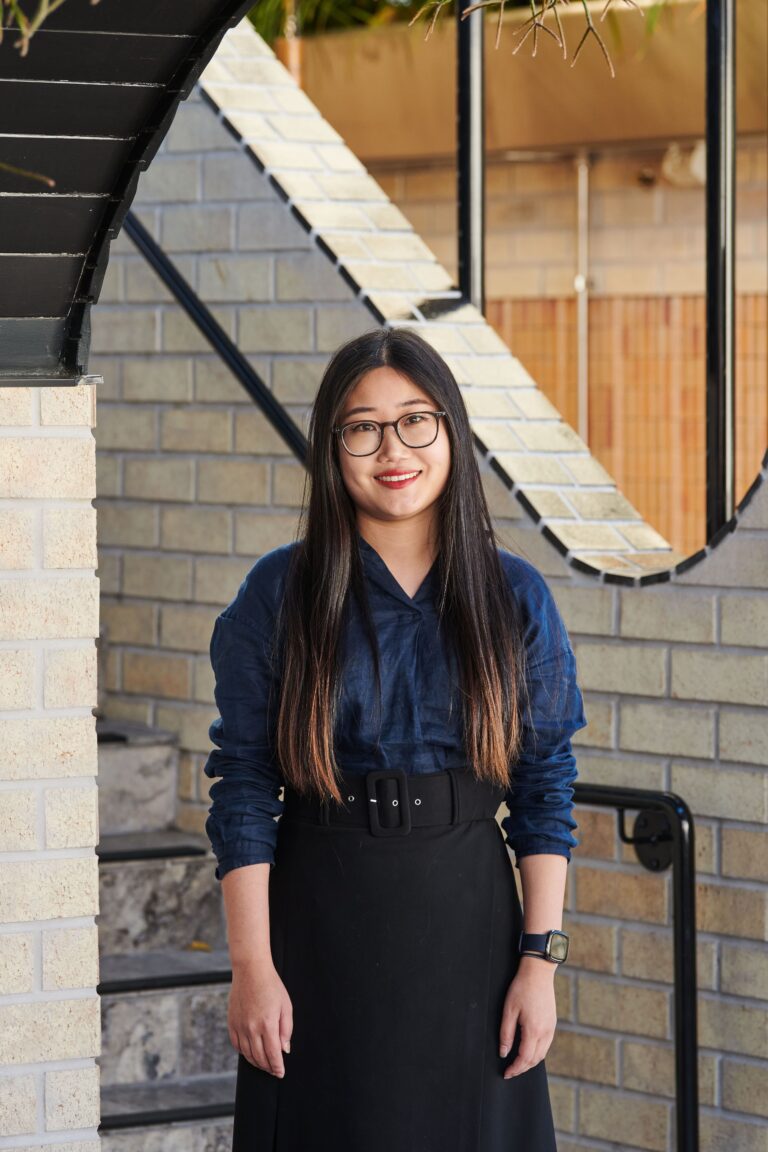 Libby Ba-Pe
Reg. Architect (QLD), B.ArchDes, M.Arch
Libby is a registered architect in Queensland and an associate at JDA Co.
Over the past nine years, Libby has worked on a number of small and large scale private residential projects in Brisbane. She provides a diverse and valuable range of skills and knowledge across all project phases.
At JDA Co, she has been heavily involved in the practice's climate change adaptation work. Notably, she has contributed to the Flood Resilient Building Guidance for Queensland Homes for the Queensland State Government and she is currently managing the roll out of the Flood Resilient Homes Program for Brisbane City Council.
Arjan Sandhu
Architectural Graduate, B.ArchDes, M.Arch
Arjan joined JDA Co. in 2018 whilst studying at the University of Queensland. Since then, he has contributed to a range of heritage projects, including cultural, educational and residential work. Arjan's key area of interest is implementing JDA Co.'s 3D laser scanning service — a technology used to gather on-site data, accurately and precisely. Capturing one-million points per second, whilst rotating 360degrees, the scanner allows Arjan to collate vital information to formulate 3D project models. In particular, Arjan is excited by the opportunity to deploy this technology to assist in the design of more accessible spaces for people living with disabilities.
Arjan first met James Davidson in Malaysia, when Arjan was a New Colombo Plan scholar — a sought-after scholarship that allowed him to study in the Indo-Pacific region where James was teaching at the time. Arjan has long admired James' drive to deploy architecture to help improve the lives of regional communities and home owners battling challenging climates.
Dylan Secis
Architectural Graduate, B.ArchDes, M.Arch
Dylan studied architecture at the Queensland University of Technology. He has seven years' experience working on residential and education projects, developing a far-reaching skillset — from documentation and drawing through to project delivery. During this time, Dylan contributed to several significant education projects including early learning centres and secondary colleges. His residential experience extends to new builds and refurbishments for single dwellings and townhouses.
A long-time admirer of JDA Co.'s climate adaptation work, Dylan relishes the studio's commitment to helping clients leverage good design to fortify the futures of where and how they live. After all, Dylan believes architecture has the power to make long-term, positive change in our communities.