The guide provides insights for bushfire resilience to aid new builds and to adapt current homes. Our holistic approach extends to tips for adapting both homes and gardens to be more bushfire and heat resistant. The guide forms part of a state-wide effort to develop more resilient communities throughout Queensland.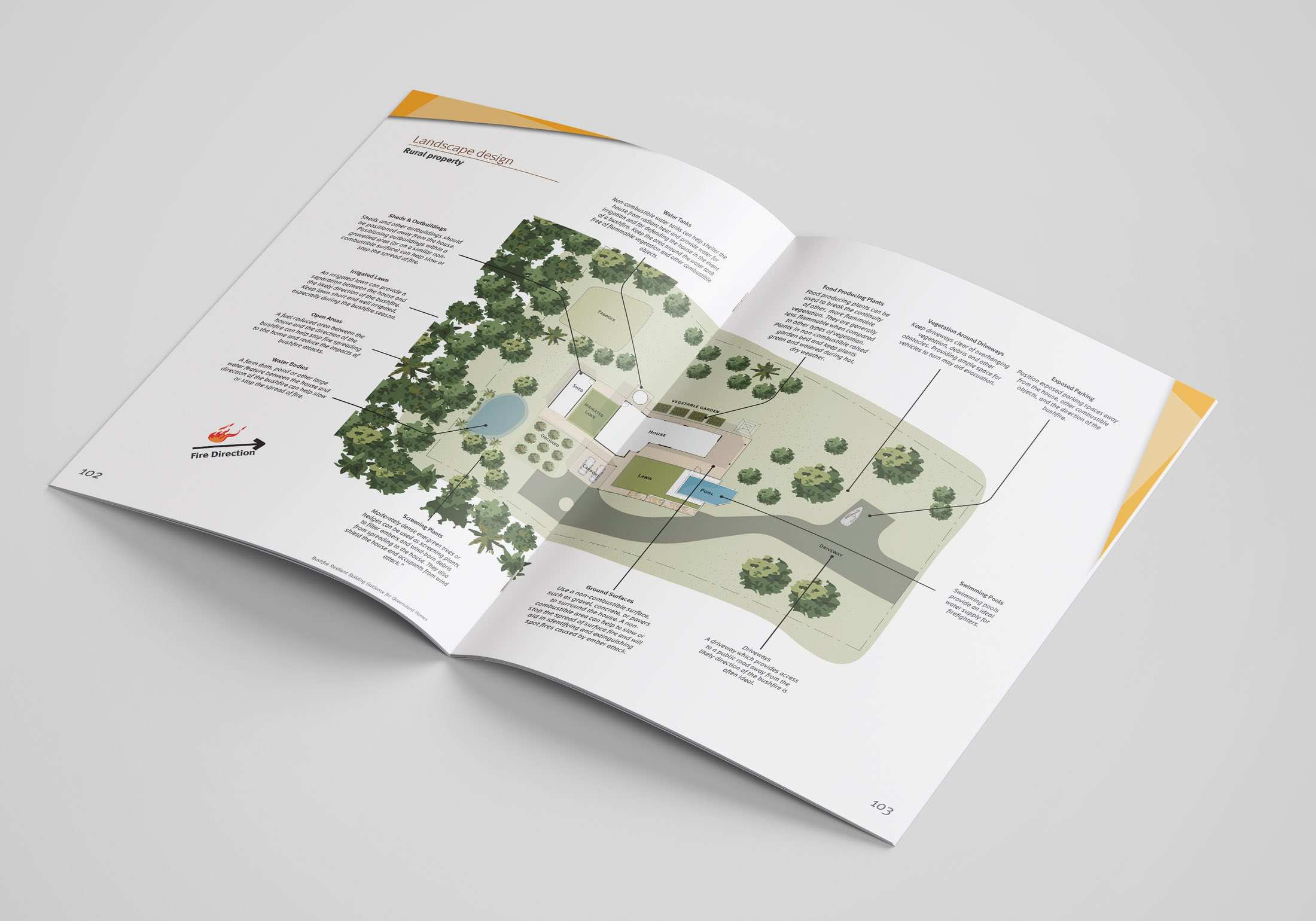 Best practice for bushfire resilience
Whilst building codes typically stop at the boundary line, a best-practice approach allowed us to consider a far broader context. The guide takes into account the way neighbouring properties are interlinked. After all, bushfire resilience is multi-faceted and requires attention at varying levels of intensity and scales. To this end, the guide outlines tailored, site-specific solutions to adapt buildings for bushfire resilience.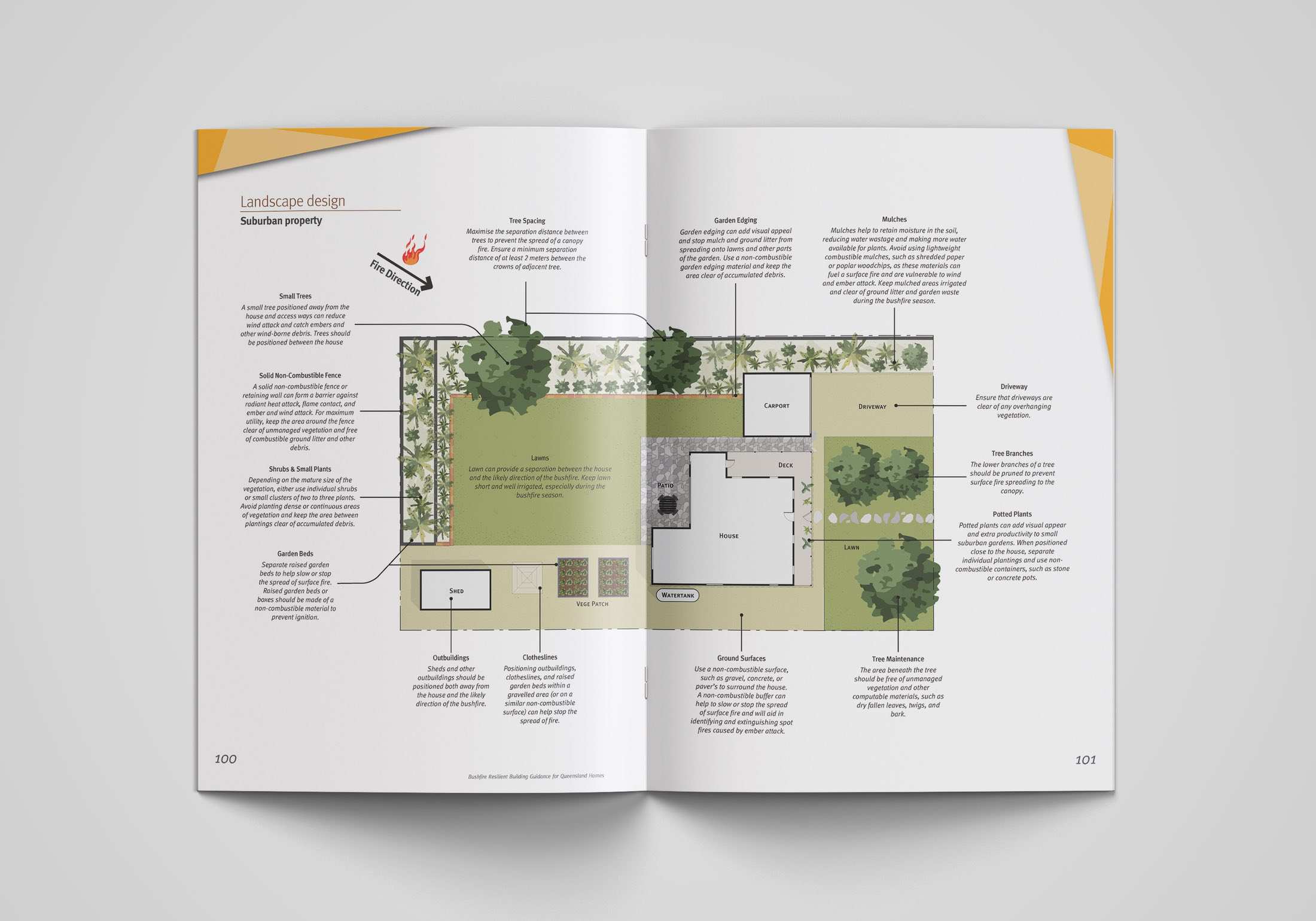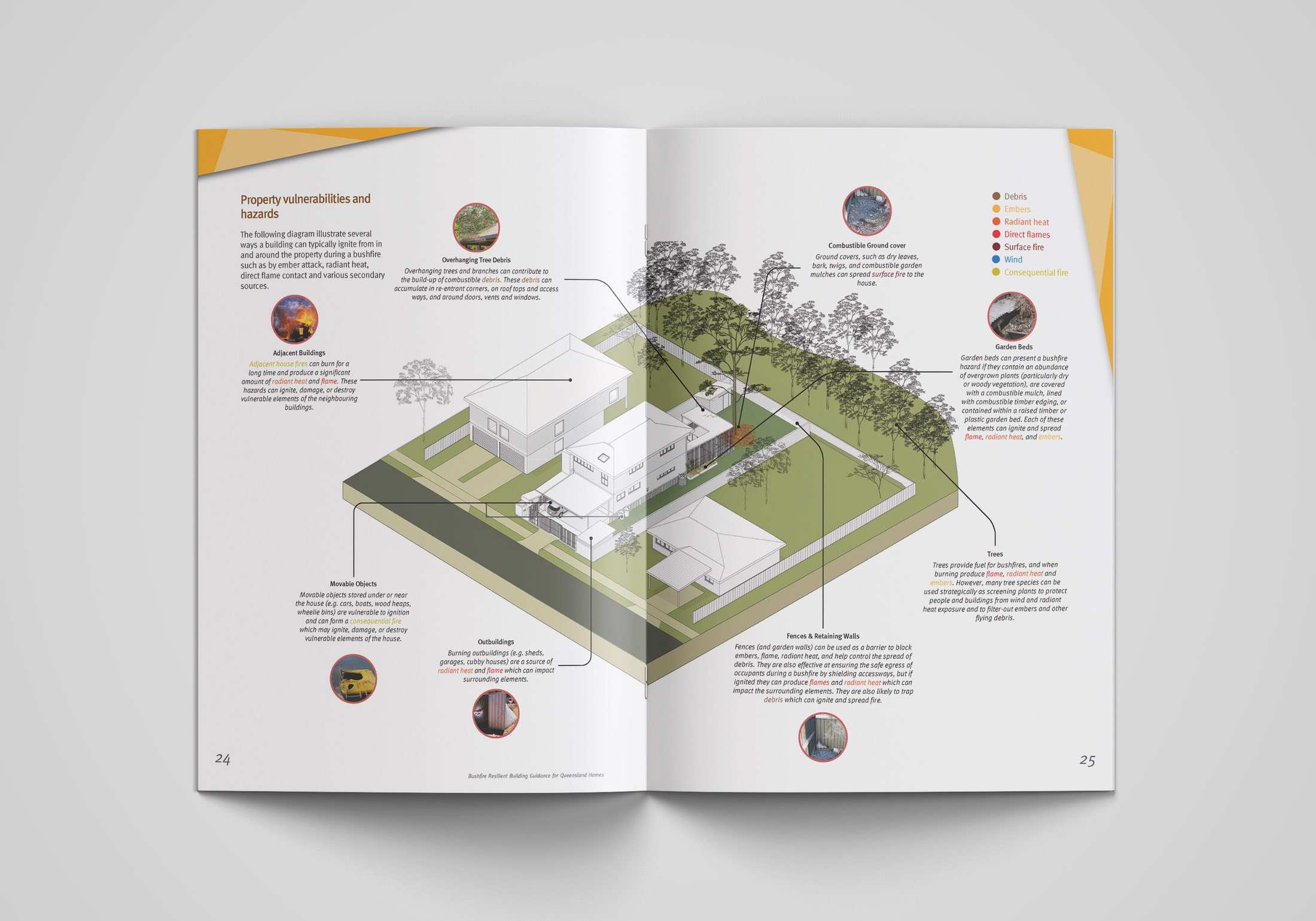 The guide is a useful resource for homeowners and industry professionals alike. In addition to outlining general bushfire resilience strategies, we provided important intel to assist in the design of floors, walls and roof systems — with construction detailing for varying levels of protection. Landscaping and ongoing maintenance considerations are also addressed.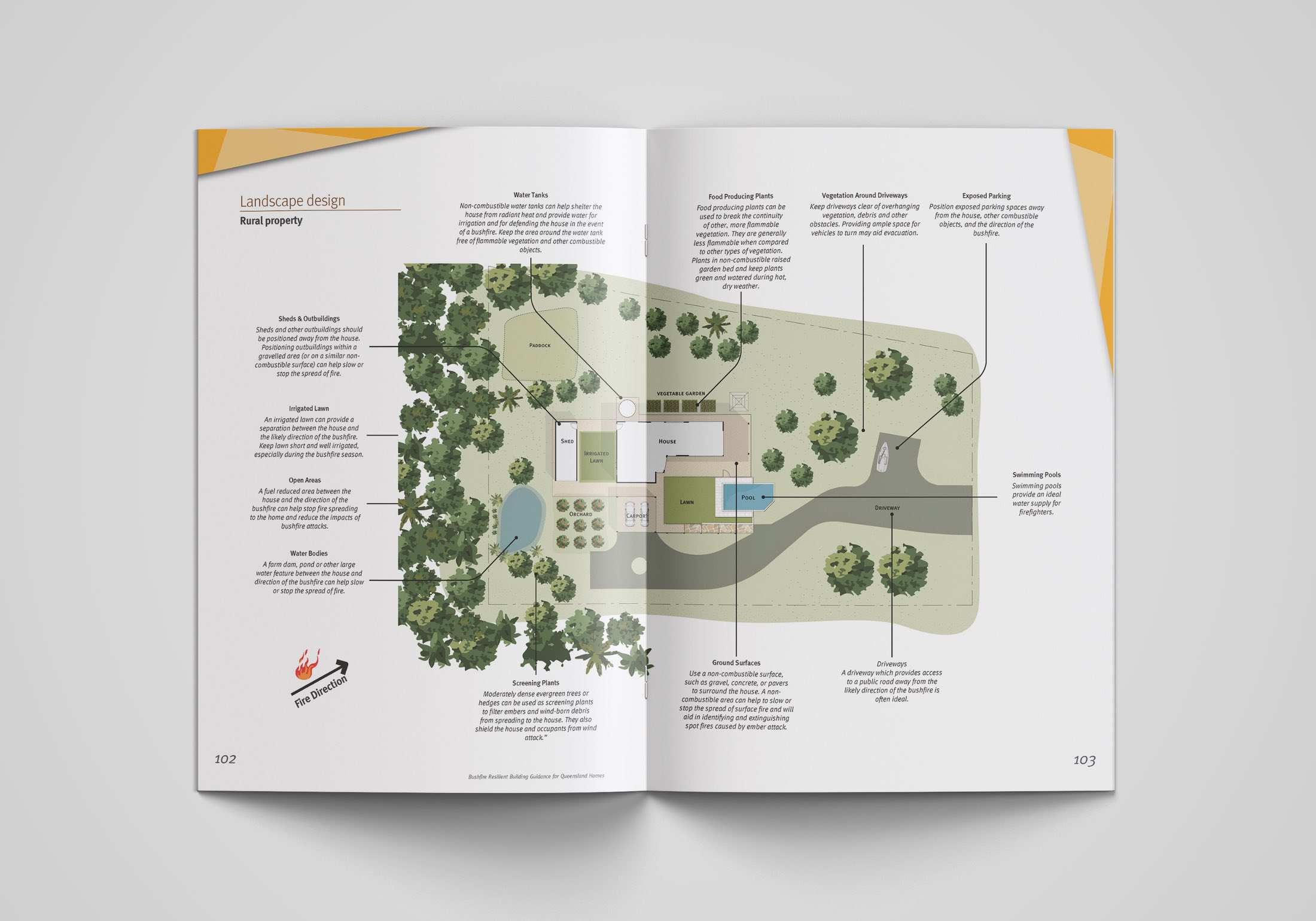 Sharing bushfire-resilient design strategies is our way of helping to reduce the often devasting personal, economic and environmental impacts of fire and extreme heat.