Home assessment & reporting
JDA Co. designed the home assessment program for Logan homeowners living in flood-prone areas. Here, we undertook free home assessments to help homeowners better understand their localised flood risk and to share their flood experiences with us.
Next, we prepared detailed reports — outlining building recommendations to make properties more flood resilient.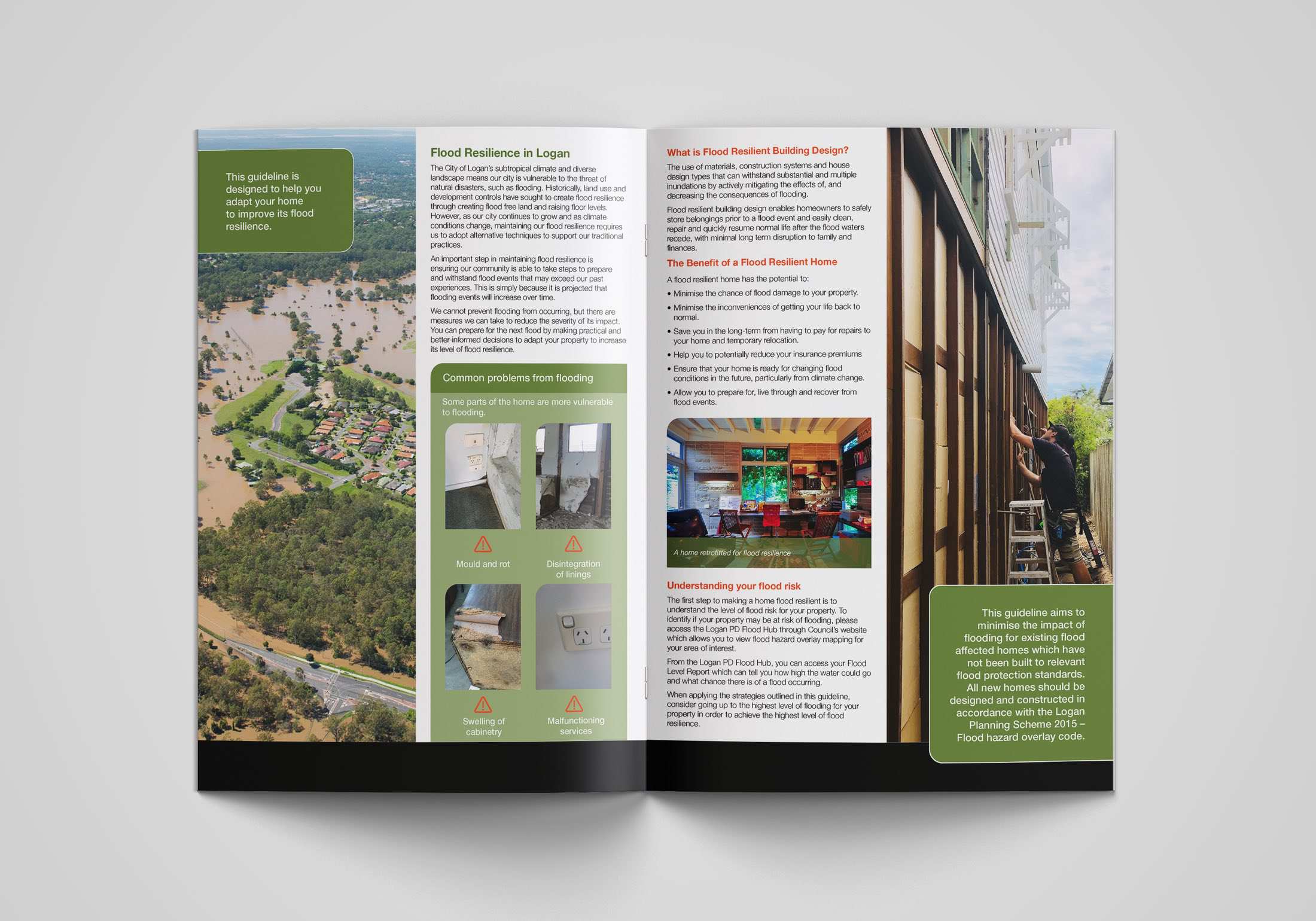 Flood Resilient Home Design Guideline
The City of Logan also enlisted our team to develop a resource to highlight flood-resilient materials and strategies for backyards and home interiors. We illustrated these techniques by showcasing four different types of homes (indicative of homes in Logan) and showcased how each have been adapted to increase their flood resilience.