Breathing new life into the building
The Gab Titui Cultural Centre on Waiben (Thursday Island) houses and shares historical and cultural material in the Torres Strait. Our two-stage renovation of the building aimed to breathe new life into the centre by making the spaces more accessible, inviting and functional.
Stage One, completed in 2012, involved the addition of a new access ramp to the building and the reconfiguration of internal spaces. The following year we completed Stage Two of the renovations. This was a substantial upgrade of the internal gallery spaces including the Ephraim Bani Gallery. This was a substantial upgrade of the internal gallery spaces and equipment to allow for future repatriation and preservation of indigenous artefacts, and cultural heritage material to Waiben.
The external lining of the building was completely reclad, protecting it from heat exposure.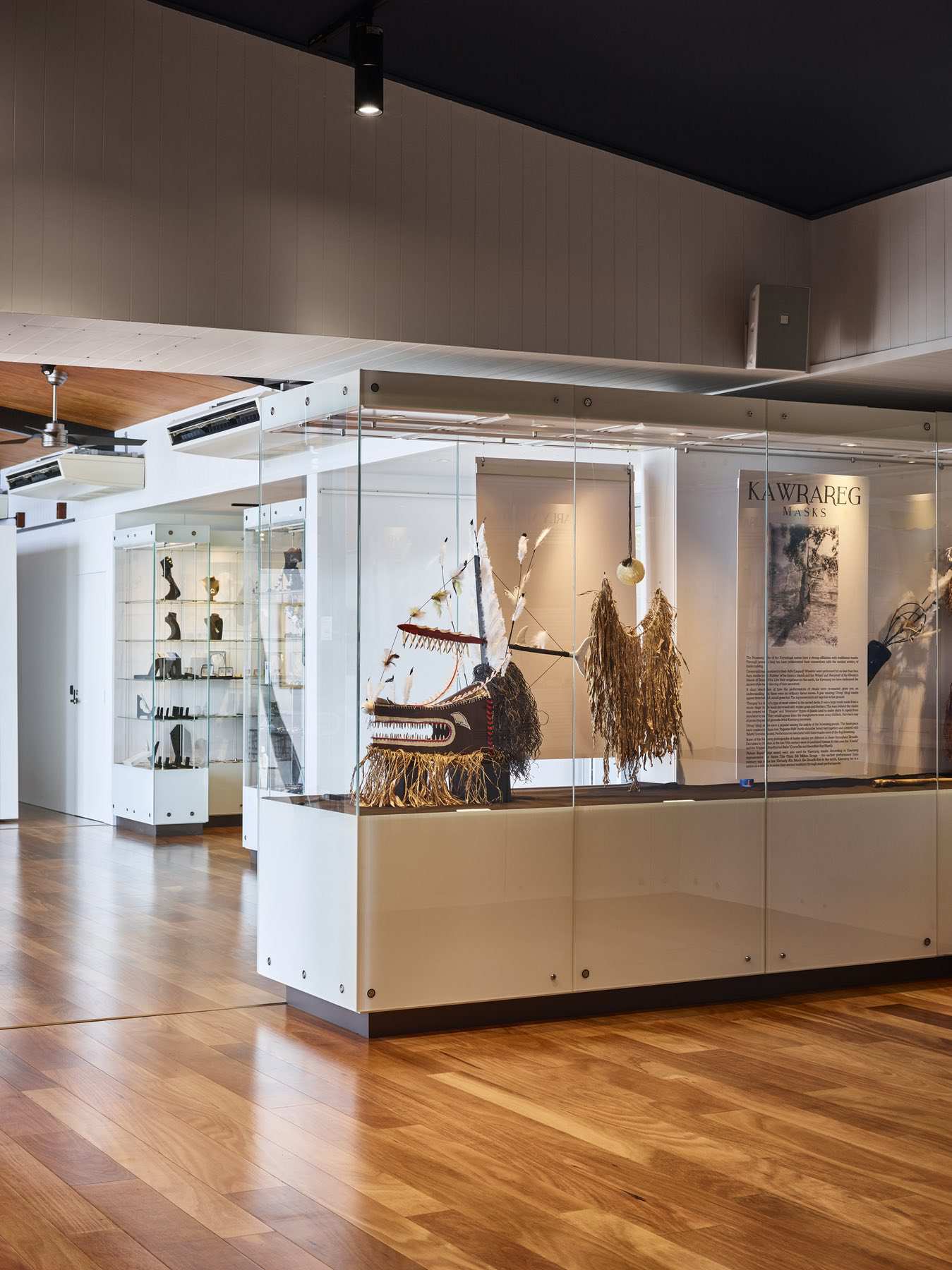 Community and cultural connections
Reconfiguring the building was a complex exercise in understanding the role of architecture in protecting and celebrating First Nations' identity and cultural practice.
As a central keeping place for the diverse cultures across the Torres Strait Islands, the centre functions as a contemporary art gallery as well as a community museum. It's a space that embraces the community and where local artisans produce and sell their artworks.