Cohesive design unites multiple locations
Originally known as 'Shop Row' and built in the early 1900s, the strip is now home to French restaurant C'est Bon, rooftop bar Le Bon Bar, our design studio, and the office of Brisbane businessman Steve Wilson — who was responsible for funding the initiative.
Our design approach has been described as 'a masterclass in constraint and careful consideration'. The goal was to honour the precinct's history yet enliven the strip in a way that introduced a new dynamism to the area.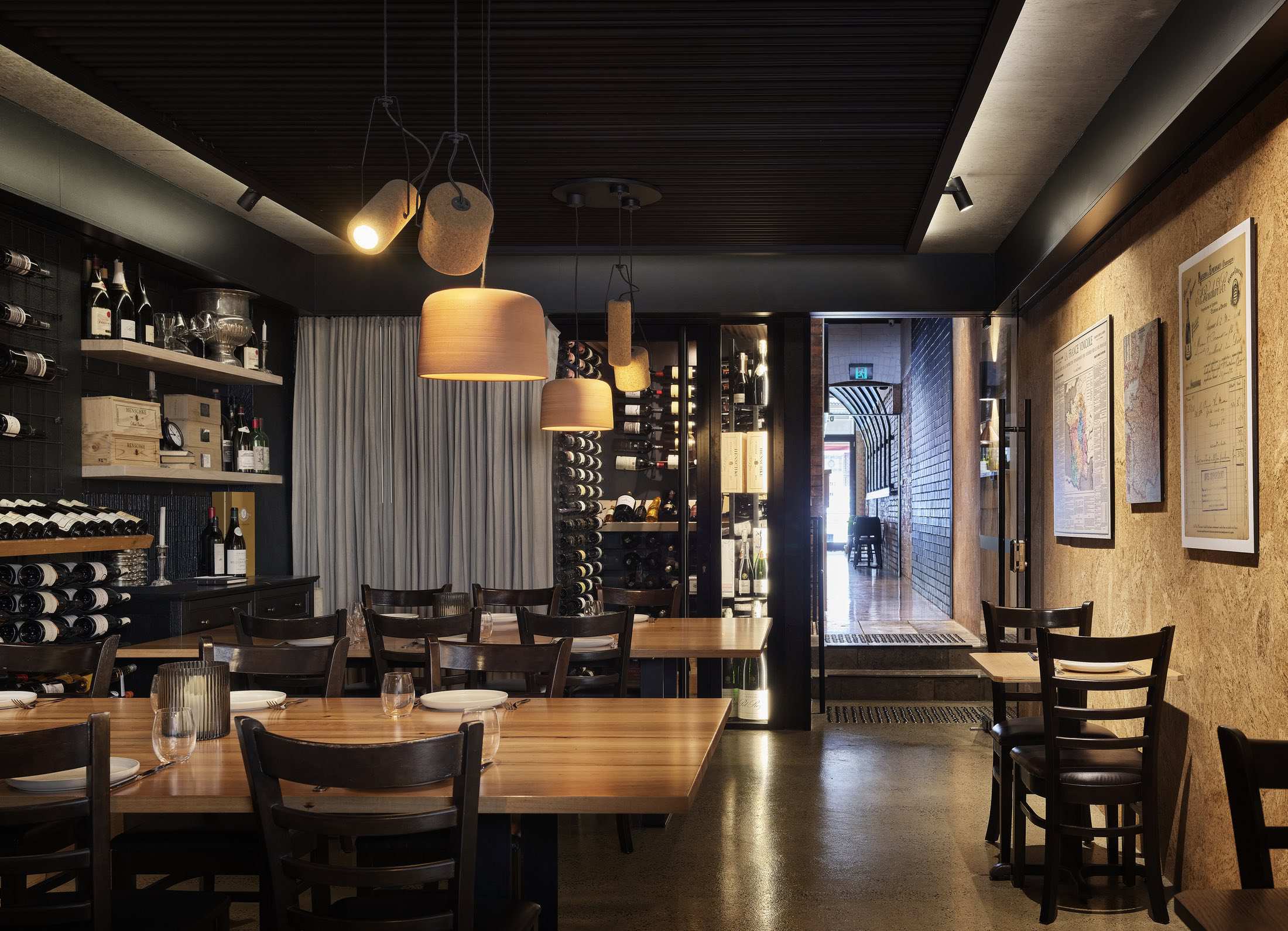 For the C'est Bon restaurant, JDA Co.'s fresh fit-out involved the removal of internal petitioning to open up the interior to better engage with the streetscape. Likewise, the addition of outside planter boxes form a subtle yet effective barrier to passing traffic, whilst allowing patrons to view the nearby passing parade of cyclists.
Inside, the original tongue-and-groove timber ceilings and sandstone and brick walls were lovingly repaired and restored. Meanwhile, the installation of an arched frame over the bar allowed us to add lighting without compromising original building materials. Outside, a new terrace marries 'old' and 'new' thanks to the use of patterned bricks in shades and shapes that tie in with the hues and patterns found throughout the neighbourhood — particularly at the nearby Mater Hospital.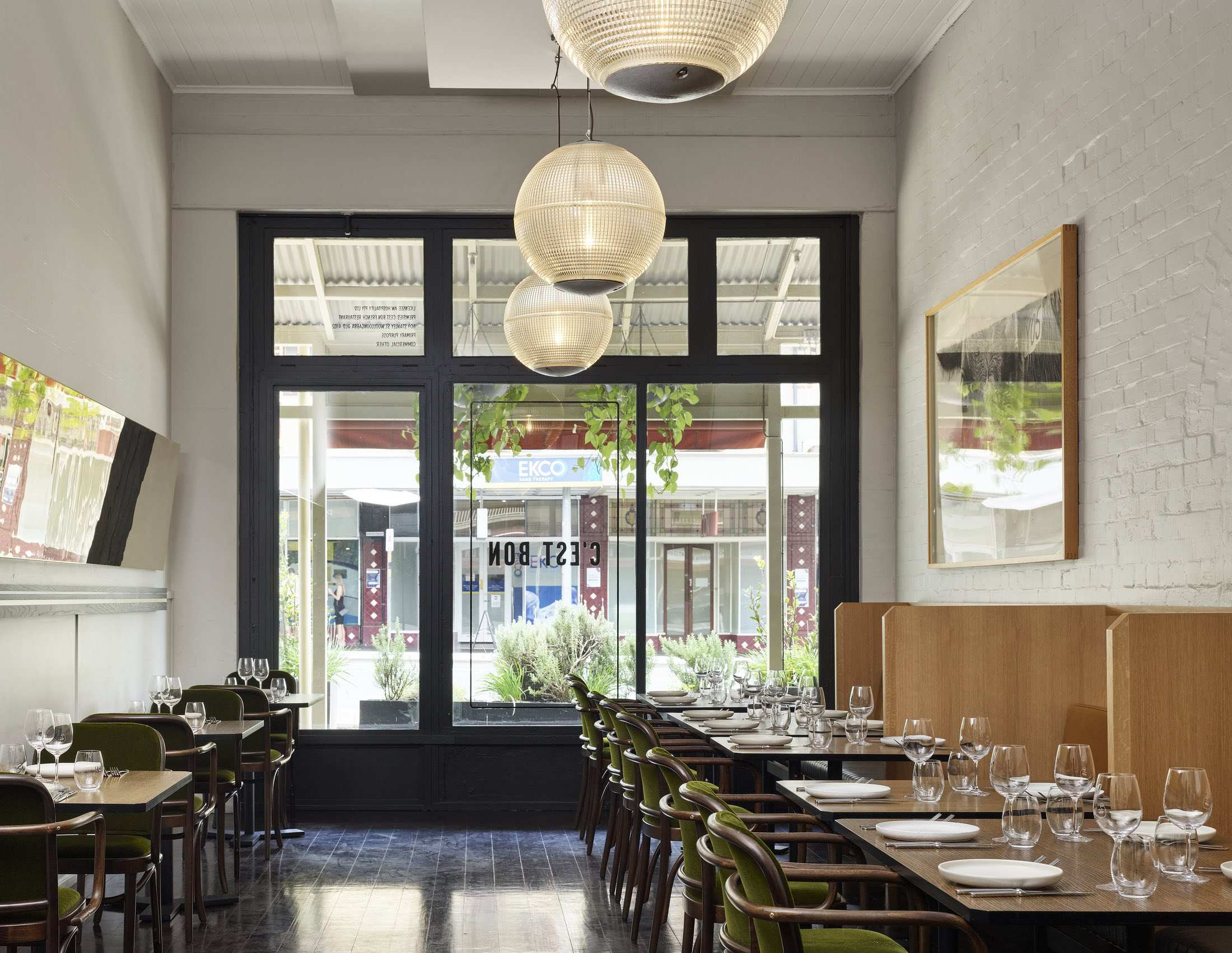 To create the new Le Bon Bar, we designed a structure to sit atop the heritage walls of the existing building. This structure is perched on a platform that is supported on a series of legs that carefully attach to the existing heritage walls. Due to access restrictions, we deployed laser scanning to precisely measure the space, then worked closely with engineers to design balustrading, stair access, guttering, and provisions for power and waste removal. The design enables the bar to be inconspicuous from the street, in order to not obscure the design of the original façade.
This project illustrates our commitment to respecting the heritage character of Shop Row yet elevating its appeal to locals and visitors alike.