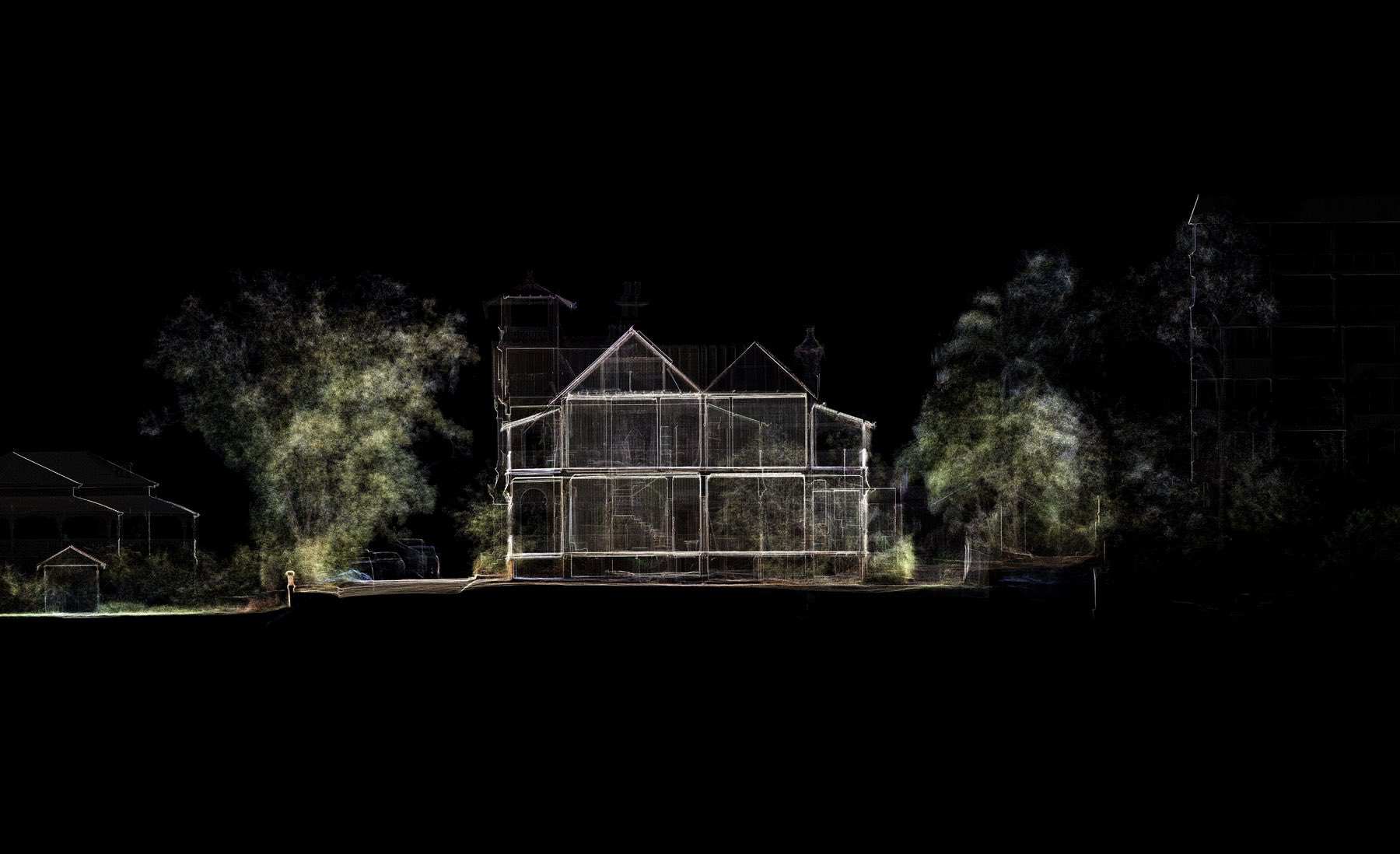 Beloved Brisbane property
Formerly known as 'Lamb House' and designed by architect Alexander Brown Wilson, this property is located on the Kangaroo Point cliffs overlooking the Brisbane River. New owners Steve and Jane Wilson are leading the charge in bringing it back from the brink of destruction.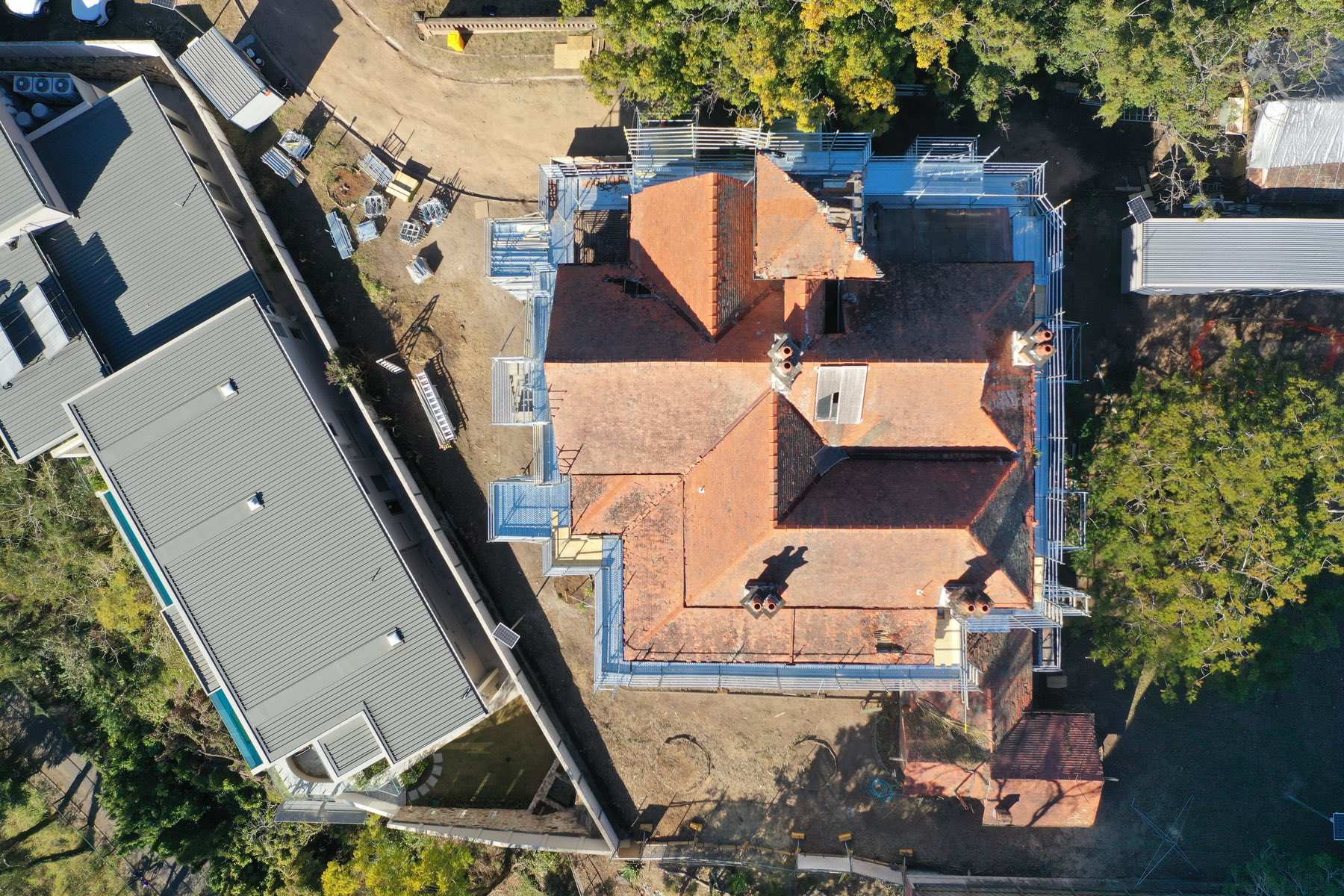 Using Spatial Ops technology, an accurate 3D model of the building and grounds provides an important, historical record of the building.
Meanwhile, point cloud data from the 3D laser scan creates base drawings in Revit/CAD, with detailing from skirtings to balustrades, to large tree diametres and building facades. This digital capture enabled our team to start the sketch design process within a very short timeframe and with extraordinary detail. The technology also scanned up to one kilometre away from the house to capture framed views and viewpoints across the Kangaroo Point cliffs.