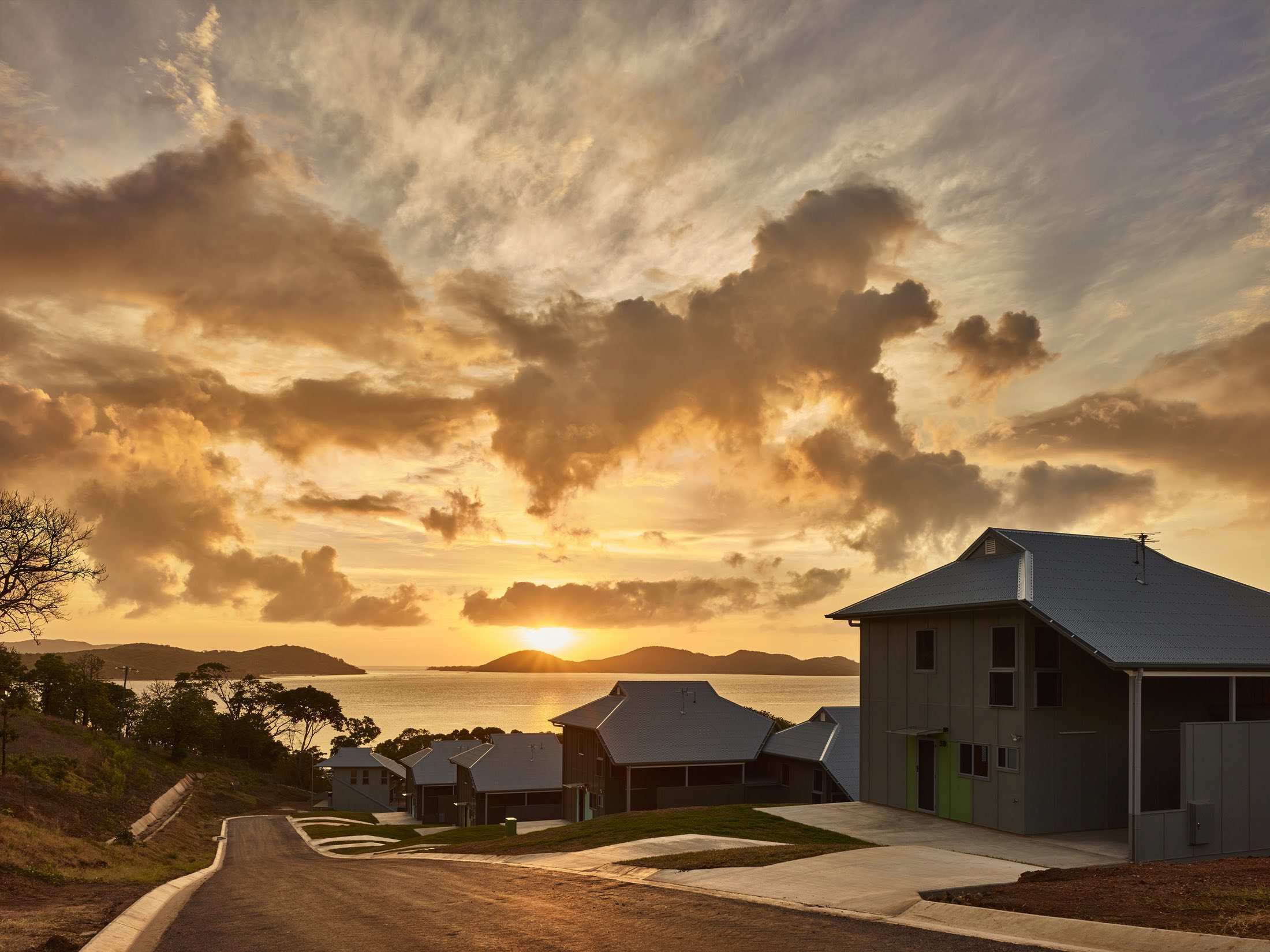 The Torres Strait Regional Authority commissioned JDA Co. to produce a masterplan development and designs for individual townhouses. It was essential that we adhered to budget constraints while incorporating several material and environmental performance requirements.
This was a large project in one of the most remote parts of Australia. So, we had to consider design and material choices to enable easy construction. Rather than creating a different design for each of the 20 townhouses, we developed a series of house types, which responded to the orientation and topography of their site.
The roof forms of each townhouse maximise views, while protecting the building from the sun and severe tropical weather.