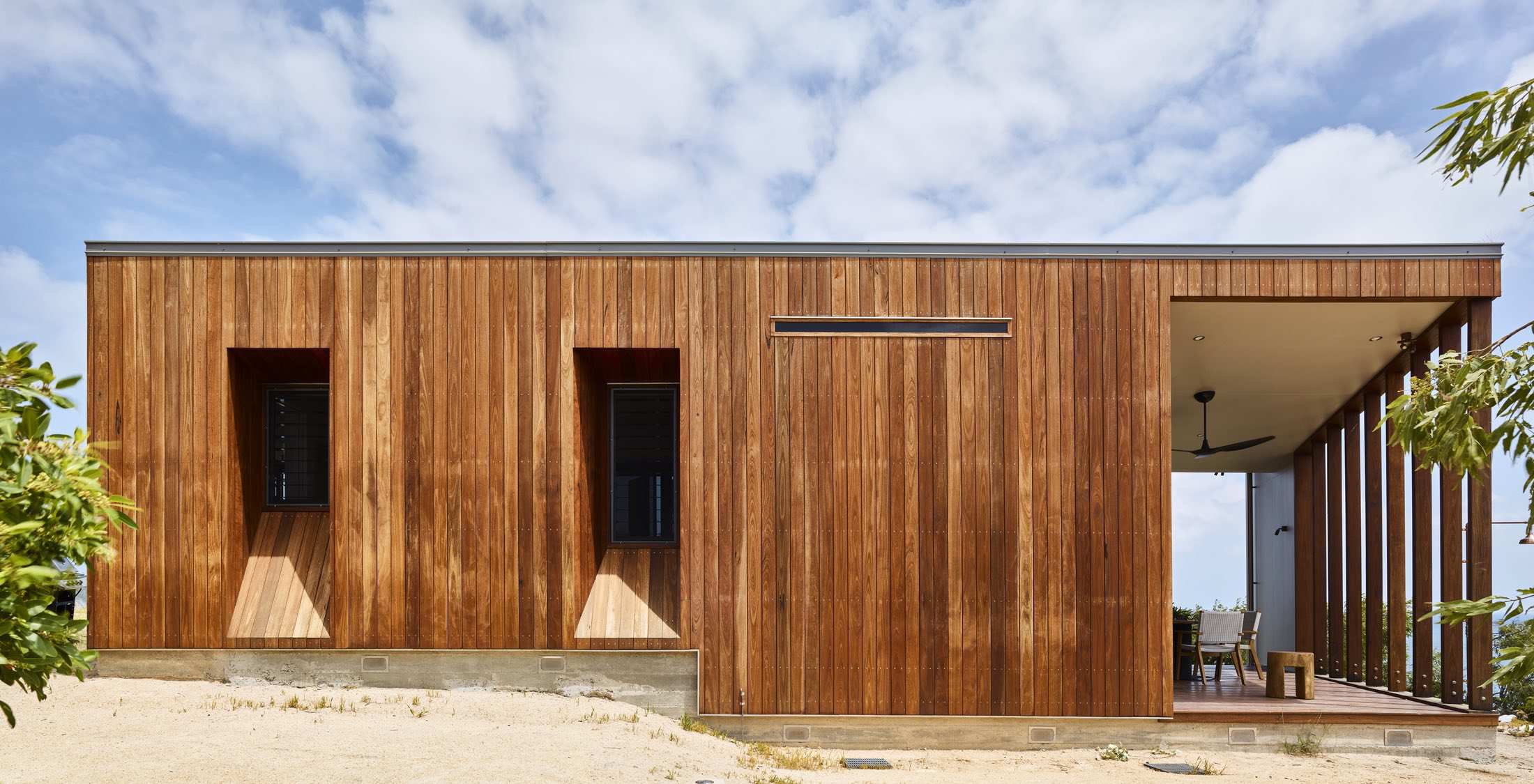 The client's ambition for this project was to create the best reef house in the world. With this goal, and inspired by the location, we were excited to design a truly bespoke house with an architectural sensitivity that reflected its pristine environment.
Dyiigurra (Lizard Island) lies in the Great Barrier Reef, 240 kilometres north of Cairns. It is the traditional country of the Dingaal people and is regarded as a sacred space. Noting its large population of monitor lizards, it was named Lizard Island by Captain James Cook when he passed it in 1770.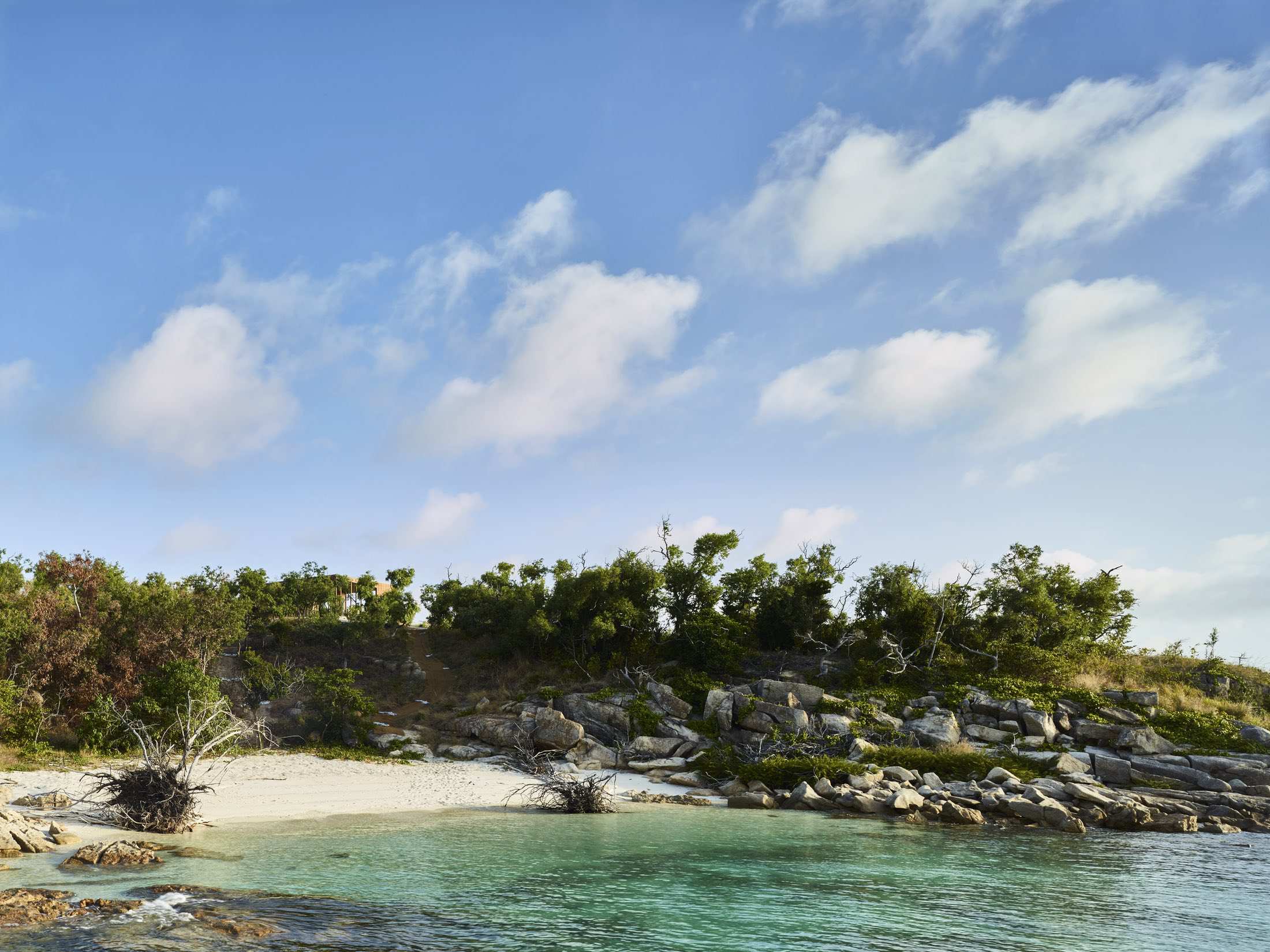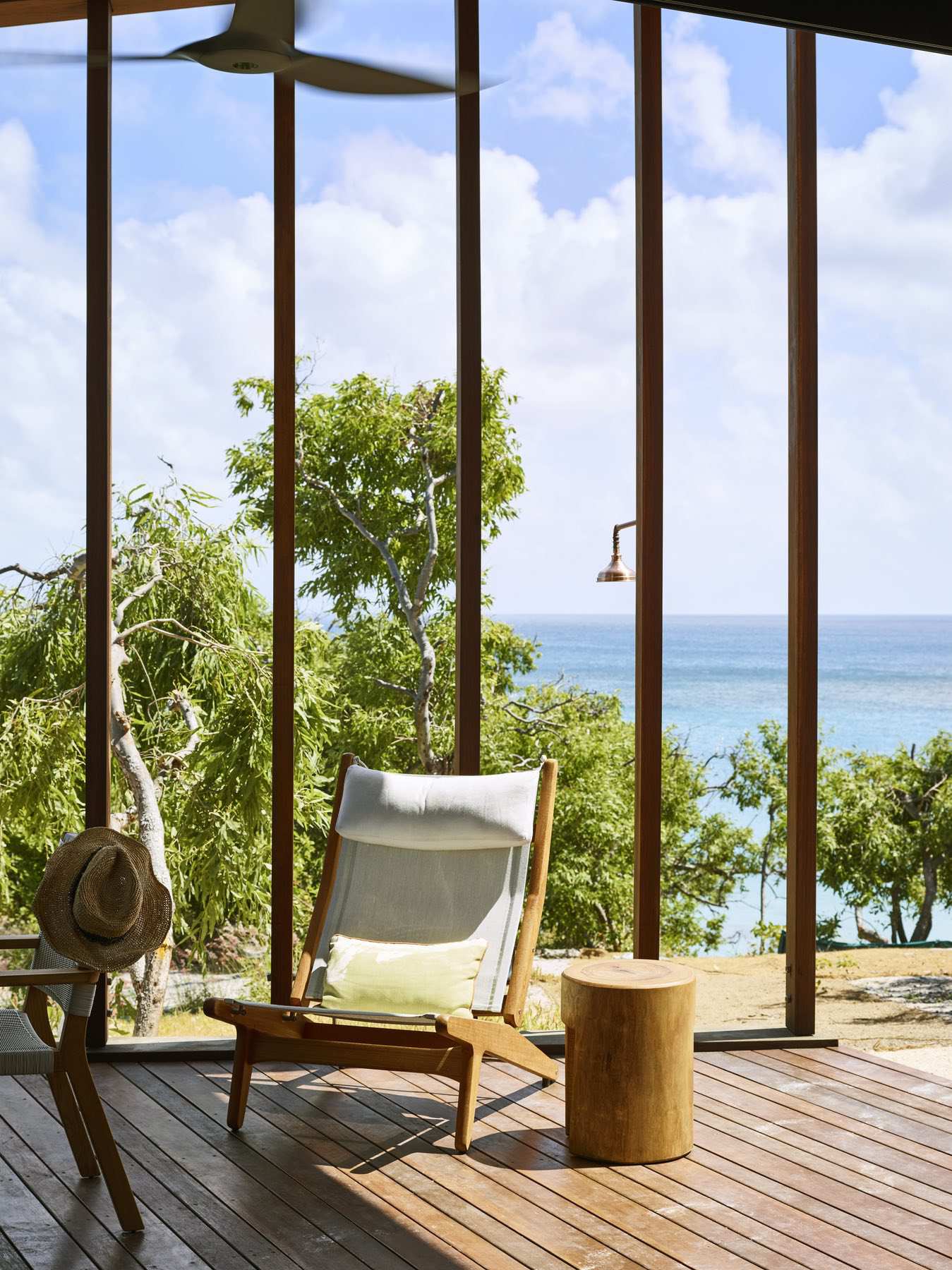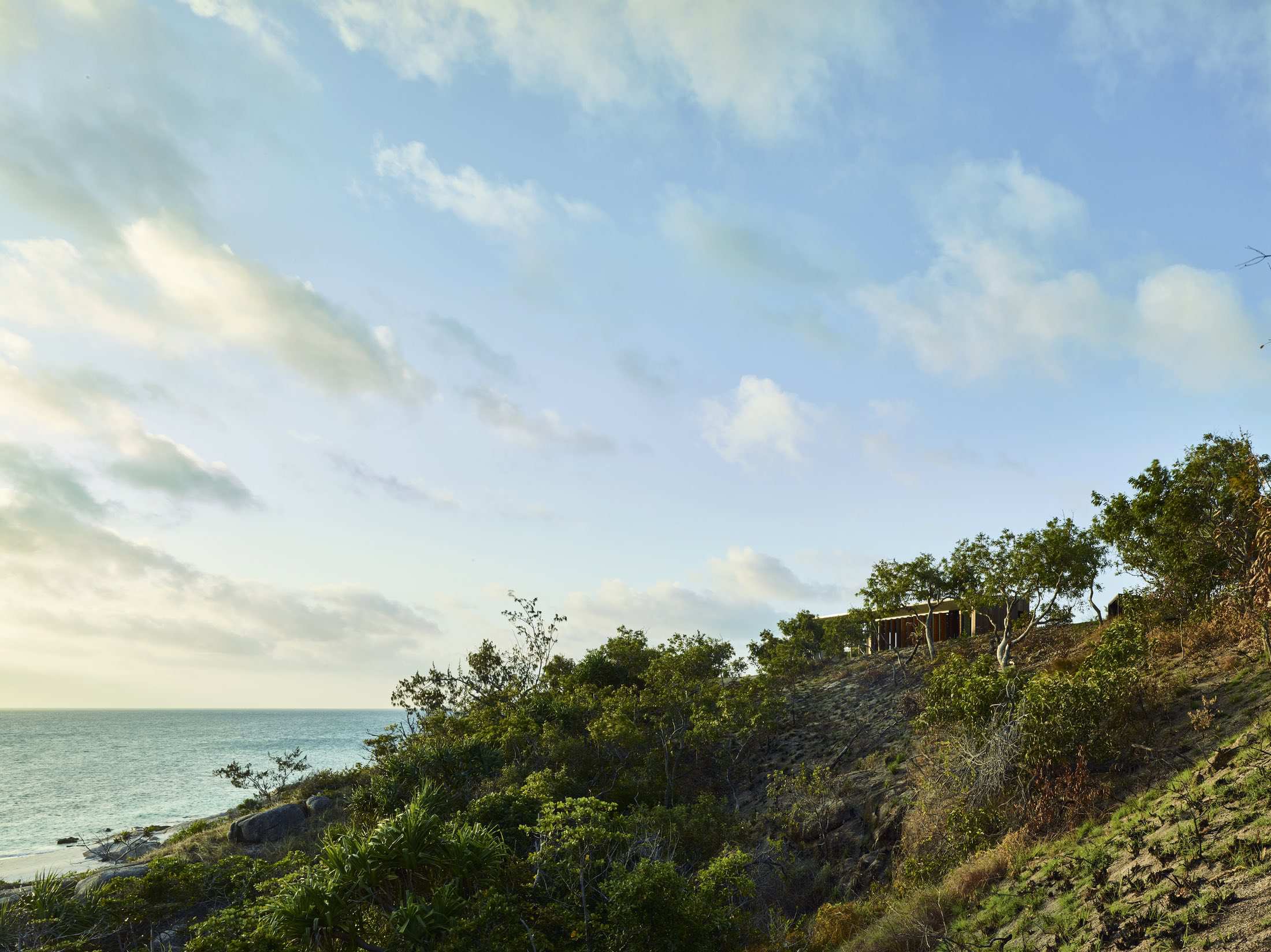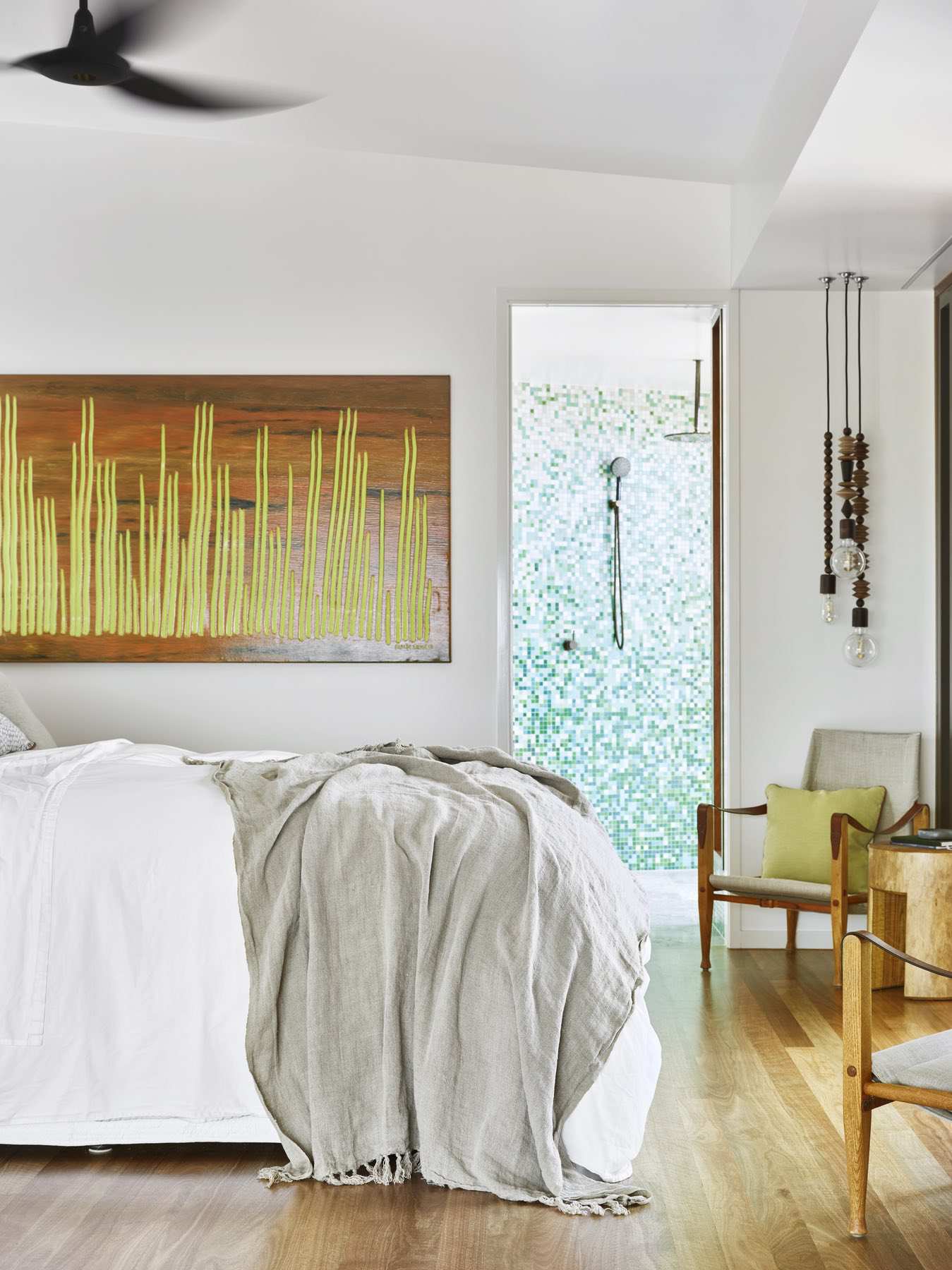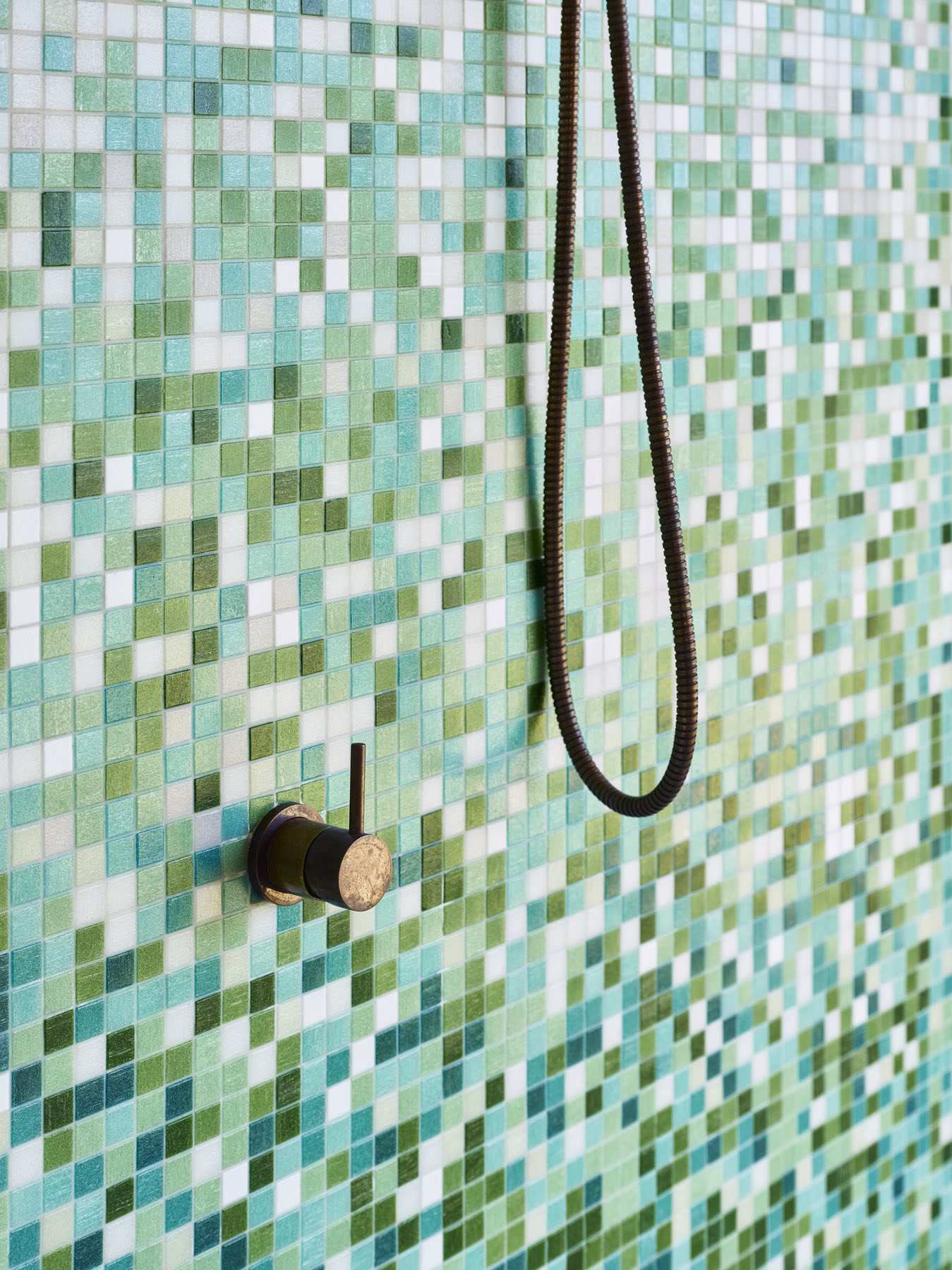 Touching the earth lightly
As a reflection of its remote, and sometimes harsh environment, the form of the house was a robust outer timber shell that was designed to blend with the surrounding rock formations and weather over time.
The design concept was to not only touch the earth lightly, but to recede into the landscape, hugging the slope of the hill so that the physical presence of the house become hidden in its surrounds.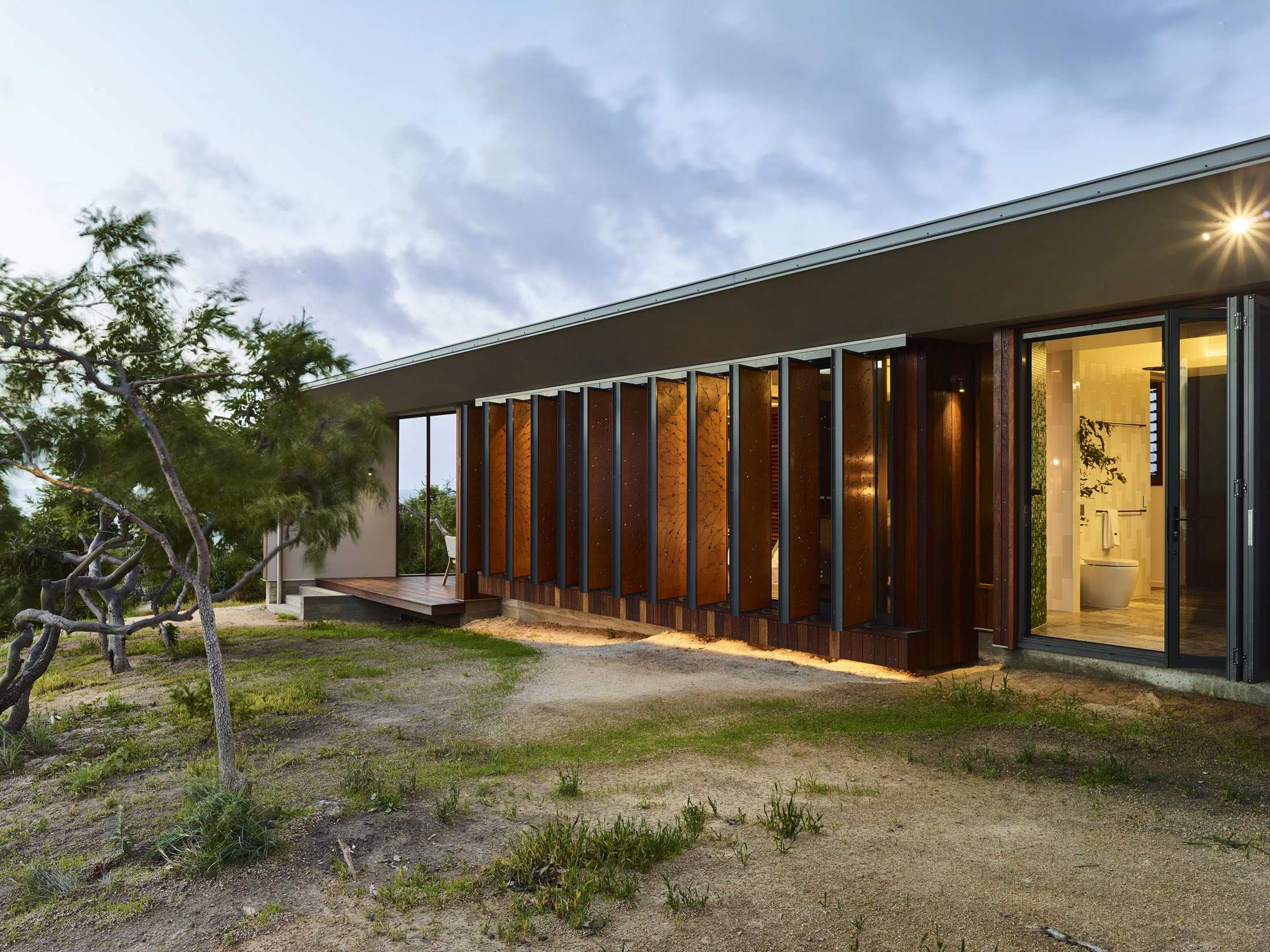 To protect the landscape and reef during construction, materials were delivered to the island via an existing barge and onto an offshore pontoon.
The pontoon was then pulled onto the beachfront below the site. From there, a flying fox contraption was built to carry the materials from the beach up onto the site, leaving the landscape below untouched.
An efficient off-grid house
The house functions perfectly well off-grid and has been designed to encourage passive cross-ventilation. The use of vertical louvres assists in shading the structure while also directing prevailing breezes into the house's interior. These elements enable the occupants to forego heavy air-conditioning, despite the hot, tropical location.
All building materials were sourced in north Queensland and selected for their longevity.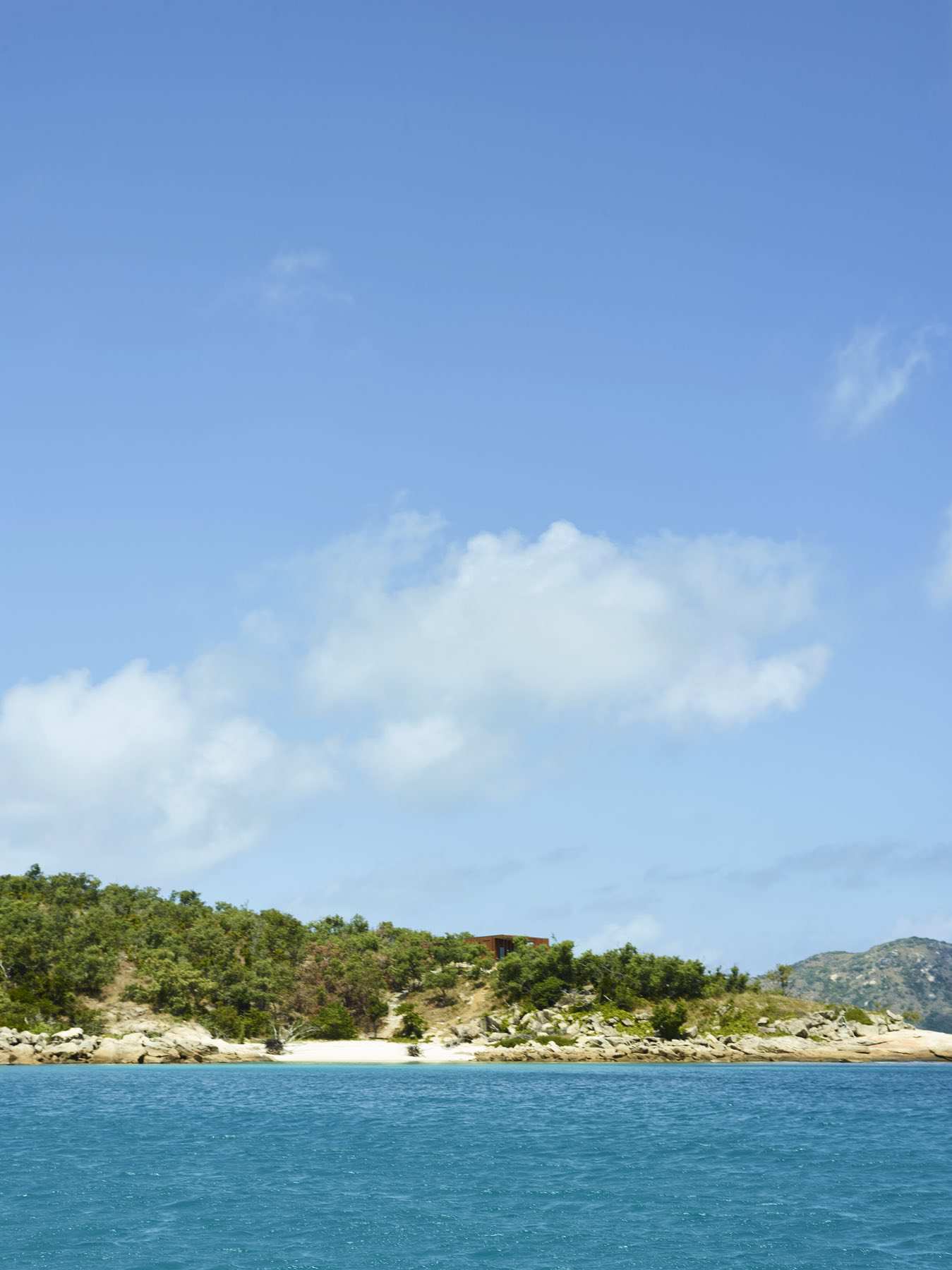 The house is generally completely open to its surrounding environment. However, when harsh weather does occur it's protected against the elements.
Floating over the house's refined interior is a beautiful parasol roof that resembles a tree shading the house throughout the day.